When I fiip the wall calendar from October to November, I often feel my throat constrict and my heart skip a beat. The days left to shop are now visible and the to-do list begins growing like a chia pet on steroids.
Black Friday and Cyber Monday are right around the corner. That gives you just over three weeks to prepare your e-commerce store for the biggest shopping days of the year!  If you haven't already created some plan of action you are behind the game. But it's not too late.
Follow these ideas to make the most of the peak shopping season.
Clearly Define Shipping Deadlines and Return Policies.
Customers need to know the latest date they can place an order and still receive items in time for the holidays. Send out an email that communicates ordering deadlines and return policies. Make sure this information is visibly displayed on multiple pages of your online store including the checkout page. If a product is not eligible for returns, ensure it is plainly marked as such.
Promote Wishlists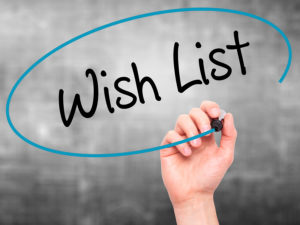 If ever there was a time for Wishlists, it's the holiday season. Customers can save their favorite products and share them with friends and family. Shopping is a breeze for gift givers as they can click on the Wishlist link, add products to the cart and checkout. (If you make effective use of cross-sells, these shoppers will browse through your store for other shopping ideas.)
Send an email to your website users reminding them to create and share their wishlists before the shopping frenzy begins.
Make Sure Your Website is Mobile Friendly
Over 50% of e-commerce traffic comes from people shopping on their mobile phones. In-store shoppers use their phones to compare prices and options. If your website is not mobile friendly you will lose out on valuable opportunities.
Test Your Website Performance
Online shoppers hate slow load times. Nearly half of web visitors will abandon a site that isn't loaded within 3 seconds. Where your website is hosted and how it has been built play significant roles in page load time, but there are some factors you can control. Optimize your images to reduce image file size, use plugins that cache the latest version of your website pages and consider using a Content Delivery Network (CDN) such as CloudFlare to serve pages from a server closest to the user's geographical area.
Increase Customer Support
Customer service is crucial to the success of your online store, especially during the busy holiday season. Customers do not want to wait around for answers. Consider options such as live chat, social media, email and phone support. Maybe add an additional Q & A section to your website that answers frequently asked seasonal questions.
Use This Time to Attract New Customers
A holiday eCommerce report by RJMetrics showed that online stores gain approximately 23% of their new customers during the holiday shopping period. Use Social Media to optimize this opportunity.  For instance, approximately half of Instragram's users follow brands or stores online. Get their attention with engaging images and messages such as fast shipping, etc. Since Instagram users also post their experiences with your brand, your store is perceived as more credible, an important factor for converting new customers.
Create Holiday Excitement
Instead of posting the same old product images use holiday-themed content in a unique way. Post images of real customer orders being wrapped or ask users to post photos that integrate your product in the most creative way. (eg. Most original wrapping of product, best gift ideas from the store, etc.)
Create a holiday campaign. Ask followers to tag your store and post a message such as "@YourCompany'sName the only thing I want this year is [product from your site with URL]"  Encourage people to participate by offering a prize: "Some lucky winners will receive … " (This opens even more opportunities for promoting your brand.)
Remember that your audience is bombarded with messages from competitors so keep your content fresh and exciting.
Make Finding the Right Gift Easy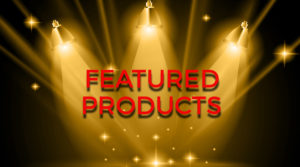 This is the time of year when shoppers are in a hurry, and looking for gift ideas. Show featured products with fresh new copy which explains how this item makes the perfect gift. The updated copy can emphasize affordability, product benefits, etc. Choose a mix of your most popular items and products that don't get enough attention.
Make intelligent use of cross-sells and up-sells to increase average order value. Shoppers don't have time to go through your entire website, so make sure they are seeing other product options at every opportunity. When choosing up-sells and cross-sells consider what goes with the product purchased (eg. leather boots – leather conditioner, boot stretchers); what would appeal to a shopper who purchased this item (eg. other items by this brand); or what products are great deals.
Consider creating a gift guide around recipient profiles. For example, "Gifts for Techies" or "Gifts for the Teenage Athlete." Make sure your Gift Guide is accessible from the home page or navigation menu.
Offer Irresistible Promotions
Promotions don't have to be out-of-the-box creative to be effective. Appeal to what shoppers want. At this time of year most shoppers are looking for convenience and value.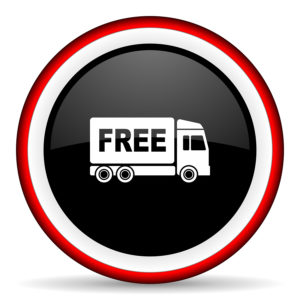 Free shipping is a powerful conversion tool. Everybody LOVES free shipping and will add items to their cart just to reach that magic threshold (if you have a minimum order requirement). You can use Free Shipping to encourage early shopping or instill a sense of urgency: Free Shipping Today!
Bundling products together as a special gift package is a win-win-win. Shoppers save time and money as several items are purchased in one fell swoop (and typically at a discount). Recipients get a cultivated assortment of goodies and new items to try. You increase sales volume, expose customers to new products, and save time by having bundles prepared to ship.
Double Check Your Inventory
Whatever promotions you plan to run, make sure that you can fulfill orders as promised.
Forecast demand. What were your hot-sellers last season or during the year? What products are you promoting? Will your staff be prepared or do you need to hire additional elves to cover the peak season.
Online shoppers tend to be last-minute shoppers. To help smooth the shipping frenzy, offer promotions that encourage orders earlier in the season.
And prepare for battle: Locate hot inventory closest to your shipping station and ensure supplies and inventory are ready to go.
Happy Black Friday and Cyber Monday!