Thank You for Partnering With Us
We are honored to have your trust
What to Expect
We'll send requests for information and walk through each step together.
Here are the first 3 of 5 simple steps.
1) What we'll need to get started
We'll send you an email about this.
Multi-State Exemption
You'll receive a form from PandaDoc, regarding sales tax.  Sign it if applicable.  Yes, it's boring, but can save you money!
Never Send Sensitive Information Via Email
Emails are NOT secure.
If we request sensitive information, such as a password or secret code, we'll always provide a secure form such as our Other Configurations Form.
2) What we'll request as we start the process
Don't worry if you don't have this stuff.  We'll work with what you have and offer advice gleened from decades of experience.
Your Logo
Transparent PNG is preferred. High res JPEG or PNG will work.
Style Guide
Brand style guide, colors, preferred fonts or any specific design requirements you have.
New Design Ideas
What you envision for your new website.  Gather your thoughts.
Content
Page content and any updated verbiage for the site.
Images & Pictures
Current and/or new images and pictures you'd like to use on the new site. We can grab existing images from your current site.
3) Naming files
Please name all images or files descriptively so we can identify them – this will also help you find images on your website!  (Guess what – Google loves appropriately named files.) 
Use descriptive names – don't use special characters or spaces as this can cause issues.
CORRECT:   new-dollar-rental.jpg
INCORRECT:   new$ rental. jpg  (uses spaces and special characters)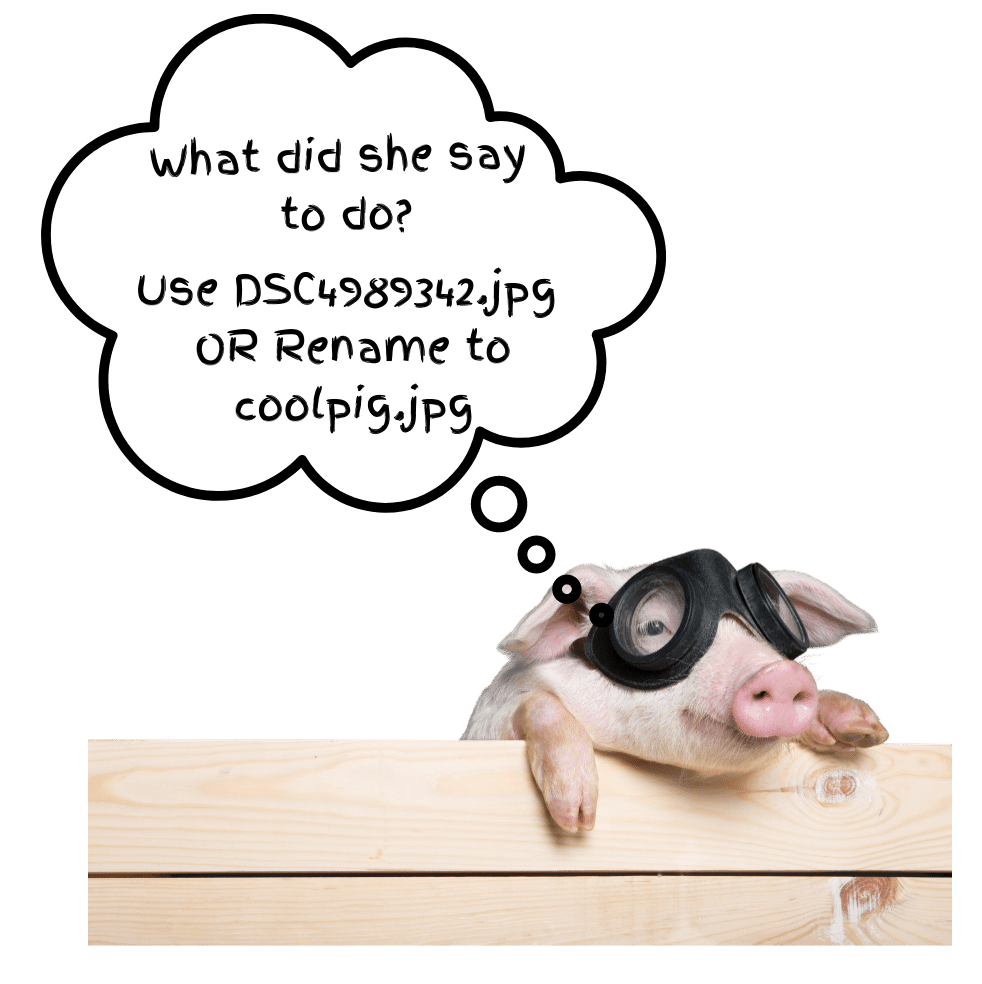 Stay Tuned - The Design Phase is Next
These initial steps  (the boring ones) get us started.  Next we move on to Steps 4 & 5 – the Design Phase.  You'll receive an overview soon. This is where the action picks up so get ready for fun!